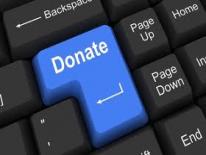 OPGS manages a unique and state of the art donations process, which allows District agencies, including DCPS, to solicit and accept donations from outside sources. In addition to augmenting the City's in-kind and financial resources, which support programs and services, the donations process promotes greater accountability and transparency in the District Government, and ensures compliance with federal and local ethic's guidelines.
Since 2002, OPGS has authorized over $120 million in donations to District agencies including DC Public Schools, the Metropolitan Police Department, the Department of Health, the Department of Parks and Recreation, and the Mayor's Office of Veterans Affairs. To learn more about these donations, please visit the Donation Quarterly Report page.
OPGS provides technical assistance and donations management training to District agencies subject to the Mayor's authority to ensure their compliance with the Rules of Conduct Governing Donations to the District Government, as mandated by the following:
For more information about the donations process, please contact OPGS at (202) 727-8900 or the Donations Manager at (202) 727-7977.
To access the donations management system, donation agreement, other resources, and the donation quarterly reports, please follow this links listed under Service Details and Related Content.
Testimonials
It has been a pleasure working with OPGS throughout the donations process. They are always helpful and receptive to any questions regarding the viability or legality of potential donations. As an agency that receives multiple donation offers every month it is helpful to have experienced donation managers to help ensure we are acting in accordance with District rules and regulations. - Cisco Crespo, Partnerships and Development Coordinator, DC Department of Parks and Recreation
I have found the OPGS to be quite agreeable to work with on outlining procedures, explaining regulations, and thinking through potential solutions when we face obstacles that prevent our students from receiving assistance in trying to reach their goals. Marcel has sought to have OPGS act as a conduit for the PPPs rather than a barrier in our efforts to provide a level playing field with surrounding, better endowed school systems as we prepare our students to compete in a national as well as a global market. Marcel has expressed his support for McKinley Technology's effort in seeking these partnerships as well as maintaining them once they have created their alliance with McKinley Technology High School. - Gideon Sanders, Director of Partnerships & Internships, McKinley Technology HS