Monday, September 19, 2016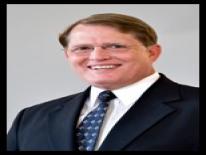 I am writing to commend the work of Mr. Lafayette A. Barnes, the Director of the Office of Partnerships and Grant Services. Mr. Barnes has served a number of maoral administrations across the years while in his role. He and his staff always are helpful to the not-for-profit organizations of the District, a fact which I personally know from experience. Their weekly work through Funding Alert informs those with vision and desire of significant opportunities to partner with both government agencies and foundations which are interested in partnering to serve the District of Columbia and its residents.
We have found particulary helpful the Grant Proposal Writing Course, which the Office of Partnerships and Grant offers annually during the summer months. I have taken the course, and it has led me personally to submit grant proposals to both foundations and agencies within your administration. Responses from the foundations have provided funds to help older adults repair their homes so that they may continue to live safely within them. I am currently awaiting response to a submitted proposal from offices within your administration who assists immigrants, this time specifically in education and job development. Without the course provided by the Office of Partnerships and Grants, I doubt that our efforts to submit grant proposals will become a pattern of behavior long into the future for DC. Baptists, a pattern of partnership with the city of Washington. These partnerships will come from a group currently numbering 156 congregations and about 70,000 Baptst sprinkled throughout the District as well as the metropolitan area.
You can be assured that the Office of Partnerships and Grants is having a significant effect among us. Further, the current work of Mr. Barnes and his staff is bringing both immediate and long-term benefit to the citizen of D.C. Thank you for your continued support of this important effort through him and this department.